Printing the right label template with the right data in it is critical for any company of any size. Nicelabel is a global provider of label and marketing software solutions that help business mitigate risk, increase agility and optimize the performance and efficiency of their printing and marking processes. These label design software are built on best in class technology that supports business critical operations, enabling robust best practices processes to be implemented quickly and flexibly.
NiceLabel product range is as follows;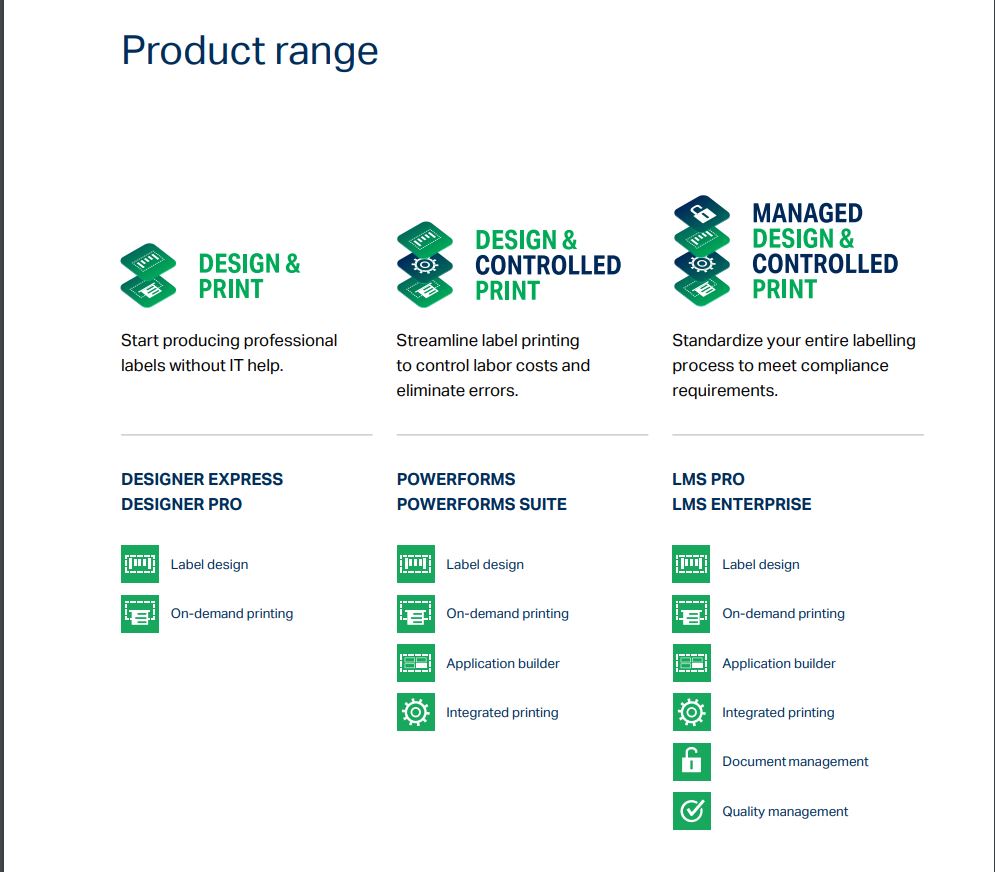 Todays' blog will be focusing on the Nicelabels' design software.
Design and Print
The NiceLabel design and print software helps you quickly design labels and create an efficient printing process so you can focus on running your business instead of worrying about printing errors every day.
This range of products delivers a familiar Microsoft Word-like user experience which means anyone can quickly design professional labels without barcoding, design or advanced computer skills. Users can use one of the pre designed label templates or create one from scratch in minutes without previous label design experience.
Design like a pro - Features such as guidelines, positioning, anchoring, alignment, and grouping helps you quickly design professional labels.
Pre-built compliance labels - The software comes with pre built labels with industry standards like GS1, AIAG, GM, VDA etc.
All the help you need – The software provides shortcuts, on-screen hints, error warnings and explanations to quickly and accurately create labels.
Powerful intelligent features – Automatically wraps text and adjusts font sizes to ensure the data fits into the designated area. Also it enables double side printing to help reduce the number of template variations you need to create.
Database Connectivity – Ability to connect to an excel spreadsheet. Advanced users can connect labels with server databases.
All the languages you need – The software interface, help system and user guideline supports foreign languages.
Printing the right label template with the right data is business-critical for a company of any size. NiceLabel ensures print operators experience a simple interface providing them with everything they need and no distractions. The result is a quick and accurate printing process.
Print with a fewer errors- Labels are not designed everyday but they are printer every day. It is critical to ensure the printing process is streamlined and accurate. The print operators are able to quickly select the correct data, adjust printer settings and preview the label print job.
NiceLabel Print for printer productivity- NiceLabel Print is the module created for the print operator. It allows the users to select the right label template, but prevents them from modifying it. The "All-In-One" printing form includes all data entry fields, database navigation and selection, printer settings and a print preview of the entire print job.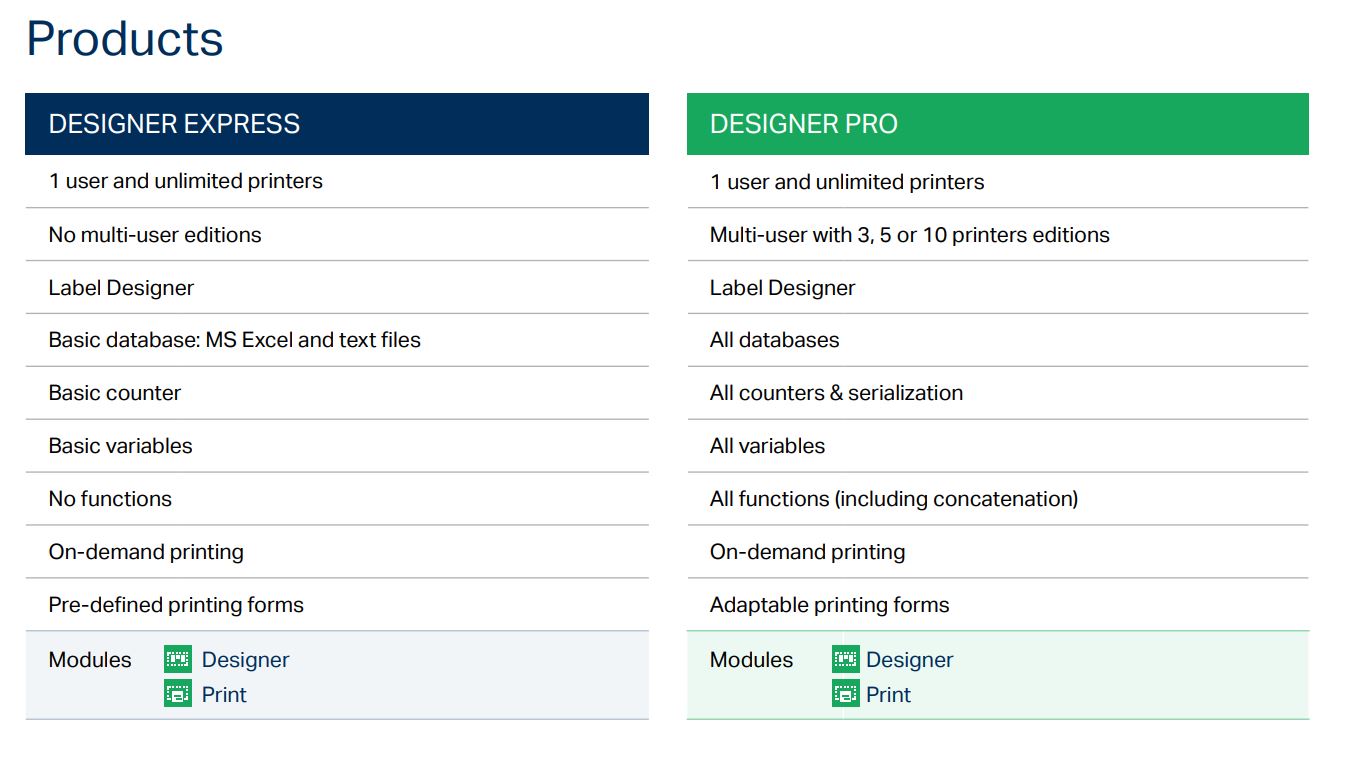 NiceLabel next generation software solutions are unique in their simplicity, familiarity and ease-of-use. NiceLabel is the only labelling software with user interface built on the same principles and user experience as Microsoft Word, allowing anyone to quickly design professional labels without barcoding, design or advanced computer skills. By simplifying labelling and marking for customers, improving productivity, maximizing uptime and serving a long lifetime, NiceLabel solutions provide significant ROI and deliver sustainable advantage.