Zebra is a trusted global leader of high performance Rugged Mobile Computers, Barcode Scanners, RFID Readers, Label Printers and related accessories.
Zebra has announced that it has won a prize at Australia's most prestigious good design Awards for outstanding design and innovation in the product design category.
This year marks the 60th anniversary of Good Design Australia, which is well-established as an institution celebrating both design and innovation. The MC3300 mobile computer, is one of the 536 submissions that met and exceeded the demanding criteria of the jury. The jury consisted of international design experts who assessed 260 shortlisted entries from all around the world.
Zebra MC3300 Rugged mobile computer is a mid-tier device for the hard-working environments such as retail, warehouse management and manufacture. It's packed with innovative features such as multiple form factors for easier scanning, advanced long-range data capture capabilities, a tough and rugged exterior and much more.
Meet the MC3300 Mobile Computer
Multiple Form Factors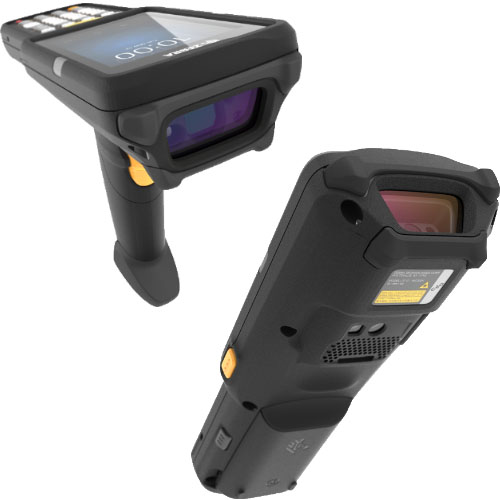 The Zebra MC3300 has successfully been designed to incorporate 5 configurations; ranging from Pistol grip, Turret with rotating head, Straight shooter as well as multiple updated accessories to align user needs ranging from the need of a gun grip through-out scan engines of various capabilities near and far. Through Human factors testing and validation they introduced a new configuration where the scan engine is angled at 45 degrees, increasing flexibility to accommodate a wide variety of scan use cases, reducing stress.
Backwards Compatible
This means the use of existing cradles and batteries of MC3200 to enable users to upgrade in a manner that best suits them. This allows existing customers infrastructure to seamlessly work with new devices. Updated Batteries are designed with fool proof features preventing cross use from new to old devices.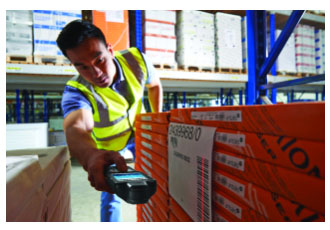 World Class Data Capture
MC3300 capture data from as far as 21 Meters (70 Feet). It takes on low-and high impact scanning scenarios, reliably scan at low, intermediate and long ranges and capture multiple barcodes with a single trigger pull.
Rugged and Long Lasting
This mobile computer can withstand drops from up to 5 feet (1.5m) and 1000 tumbles from 3.2 feet (1m). It is also IP54 sealed against dust and spills, and the touchscreen is made of scratch-resistant Gorilla Glass and a 4 inch display that provides more room for your workers to view more information. Yet it's sleek and sophisticated enough for front of store.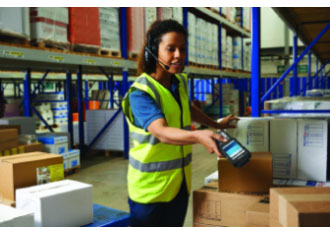 Advance Communication
Zebra MC3300 gives you some powerful business connections instantly. It allows colleagues to connect in an instant from anywhere in the facility, with Wi-Fi-enabled WorkForce Connect and push-to-talk capabilities enabling instant walkie-talkie style calls.With SimulScan, a mobility DNA app, you can opt to capture all barcodes on a label or only a specific barcode of your choosing with the press of a button.
Android OS and Support
Zebra makes the transition to Android simple, seamless and with minimal impact to the end user.
The Good Design Awards jury was impressed by the innovative features, design and build of the MC3300 mobile computer, praising its "overall design and build finish." Zebra's design team tapped into its experience in building award-winning, enterprise-grade mobile devices to introduce solutions that are cost-effective, yet retain the durability and efficiencies of the top-of-the-line Zebra devices. For more information about Zebra MC3300 mobile computer read out blog here https://www.barcodes.com.au/blog/zebra-mc3300-mobile-computer/ or shop MC3300 Straight Shooter and MC3300 Gun Grip.